impact allows you to react flexibly to changes in the framework of your overall program. As PMO, administrator or person responsible for a container element (program, project and measure package), you can conveniently and quickly add new elements to the structure of the program tree.
The following elements can be created under a program:
1. Projects
Projects bundle measure packages with the same content. A project aggregates all schedules and potentials of all subordinate measure packages (and actions).
2. Measure package
A measure package is a bundle of measures. Timetables of Activities and Milestones as well as potentials are presented in aggregated form.
Operational level for recording and tracking of individual Activities/Milestones and potentials.
The creation of projects, measure packages and measures is done via the editing bar in the left area of the user interface and is defined in the order mentioned above.
First click on the respective element under which you want to make the extension and then on the "+" in the editing bar. The new element is inserted under the selected element. Then assign a suitable name for the new element.
Note:
When creating and changing the program structure, pay attention to content relationships and dependencies.
Avoid a too large number of program elements to ensure ongoing transparency. The number of measures per measure package and the number of measure packages within projects should be as balanced as possible.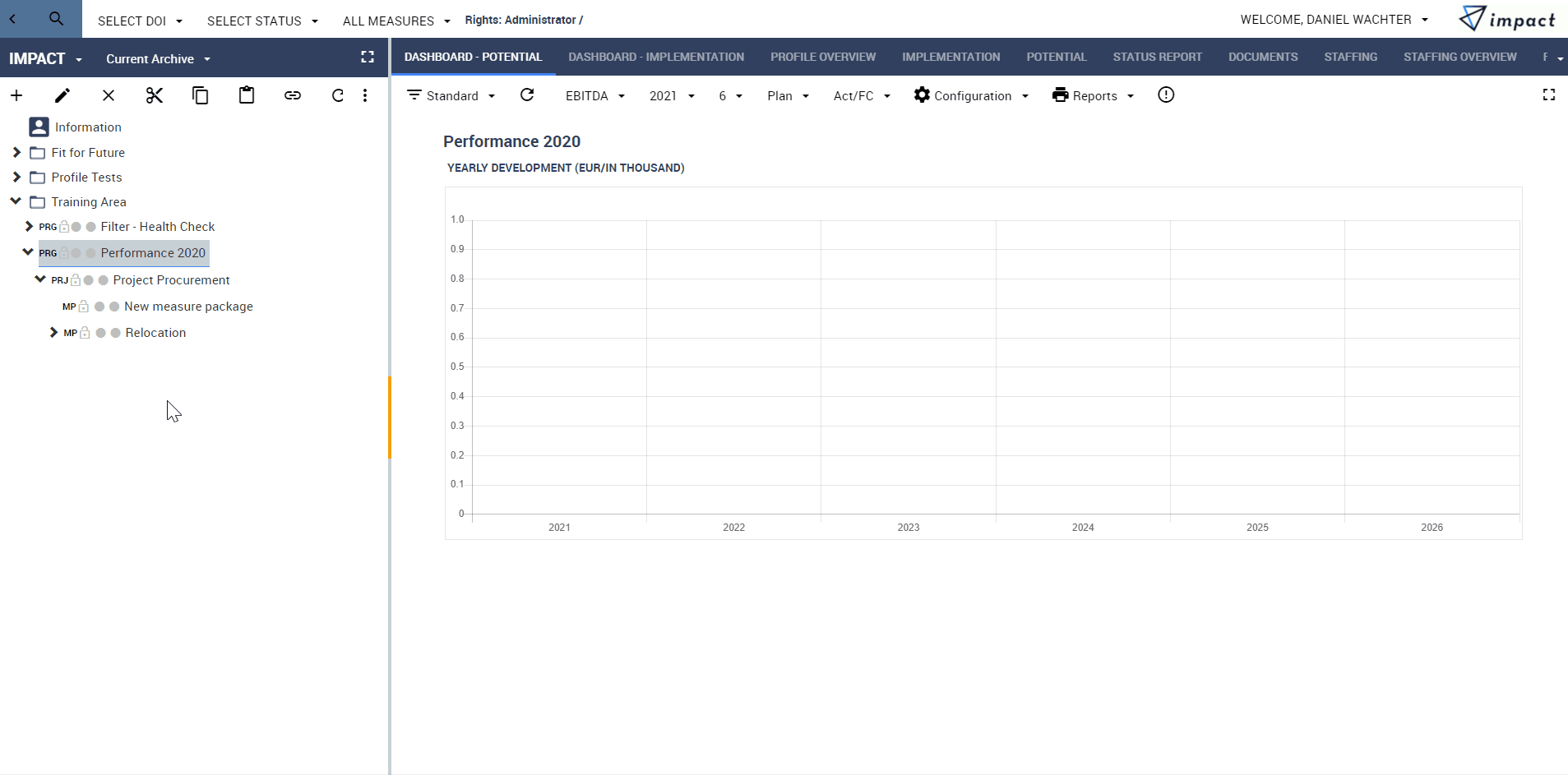 Example: Creating a project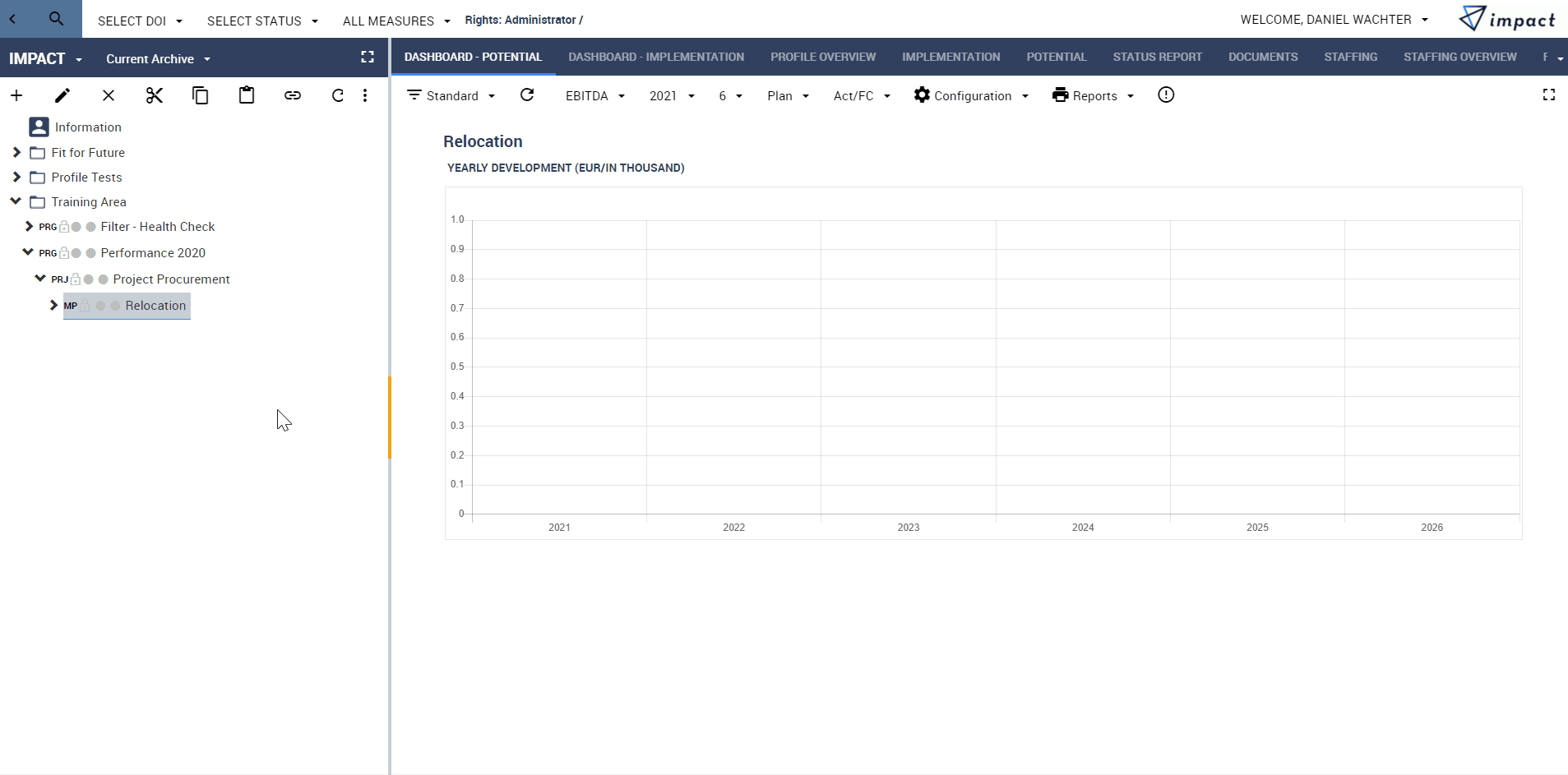 Example: Creating a measure package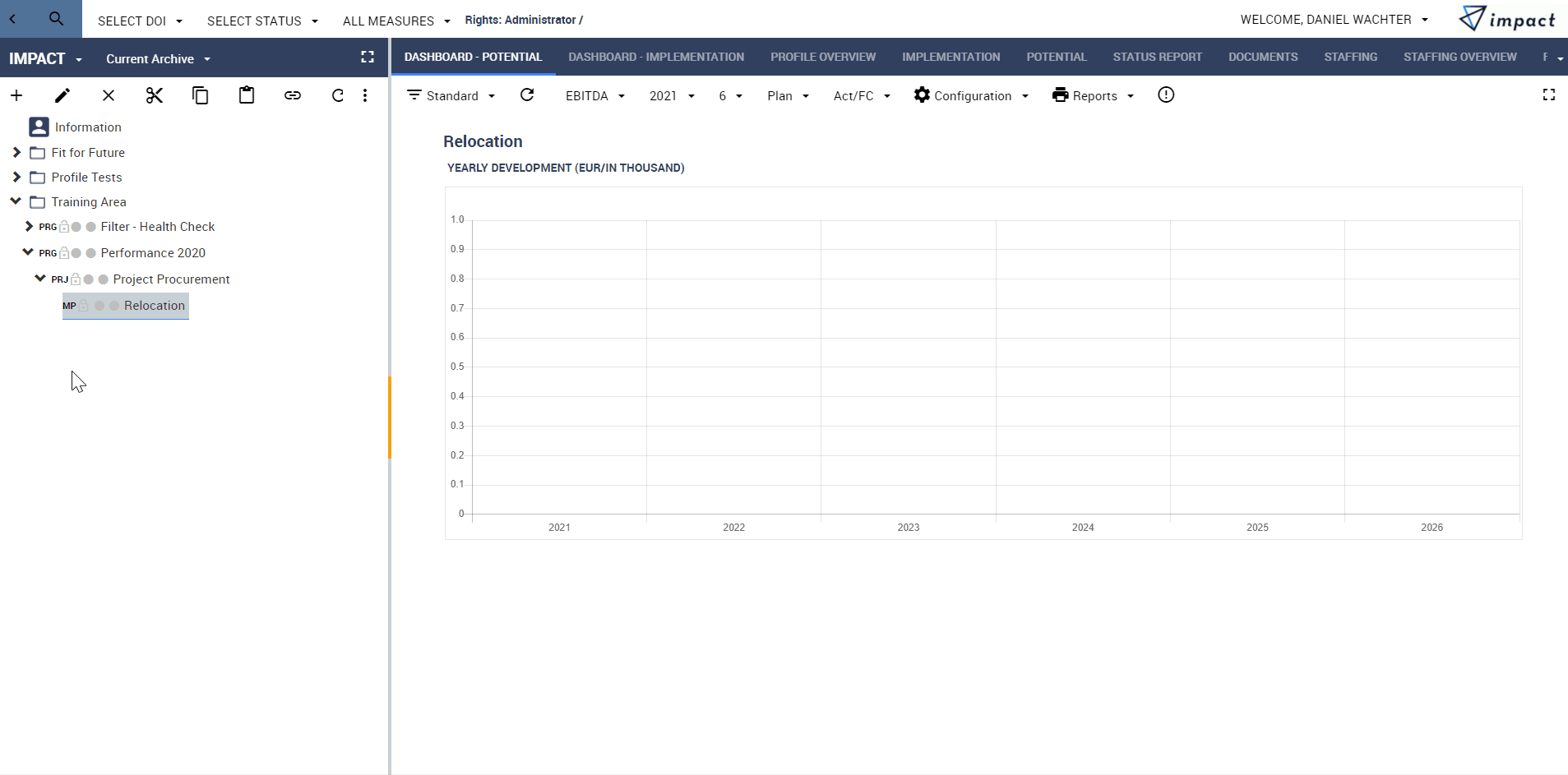 Example: Creating a measure