Are there any program elements that should no longer be tracked or that were created incorrectly? You can simply delete these elements in impact.
Select the desired element in the program tree and click on the "Delete" symbol (

) in the editing bar. Confirm the pop-up, impact automatically updates the tree structure for you.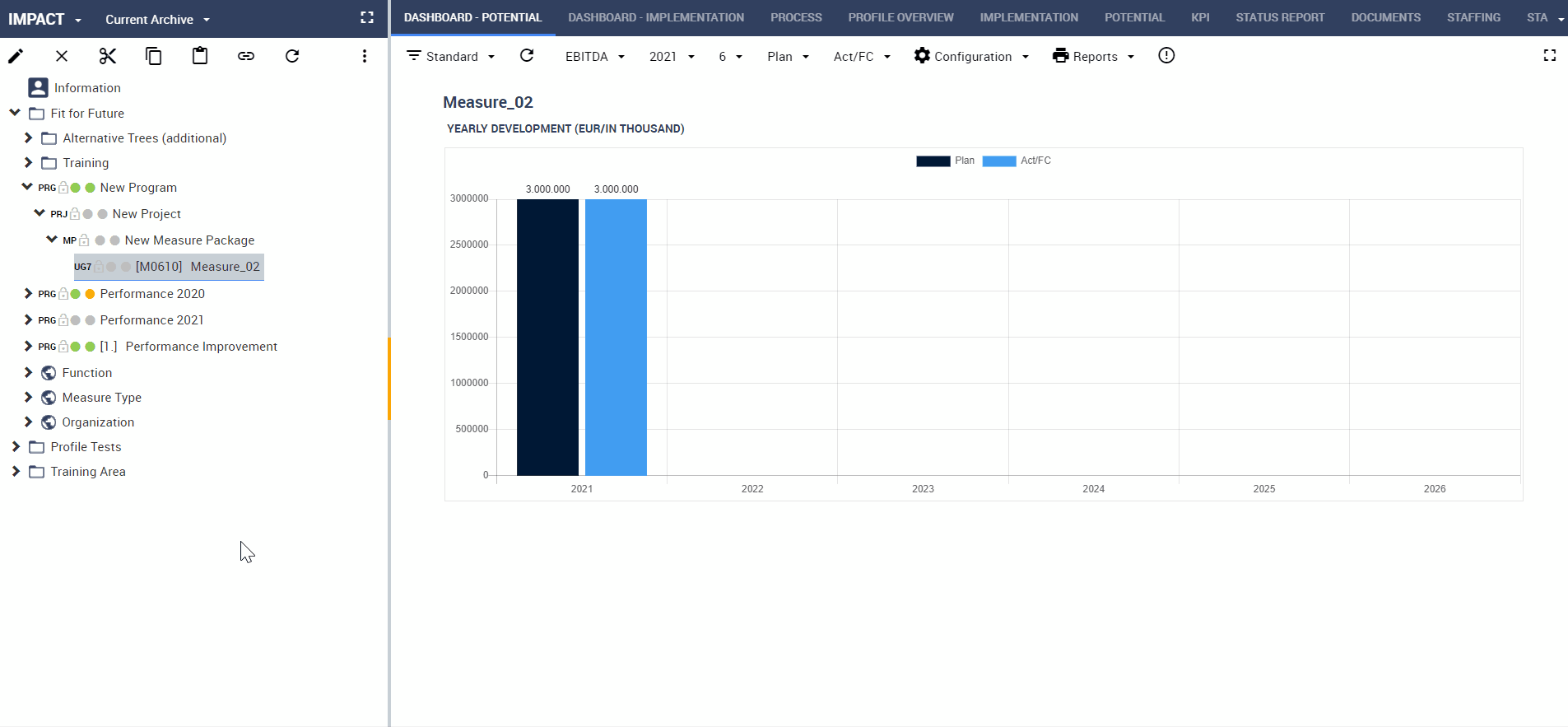 Example: deleting elements