impact allows you to archive the current "work status" in order to be able to call up historical statuses again in the course of program development. Furthermore, the archives (backup versions) enable the generation of various evaluations, such as the development of the maturity level of the measures from one reporting cycle to the next.
The creation of an archive is done by the PMO and is to be done as follows:
Select "PMO" in the

Area Selection

and then select the "Archive configuration" tab.

Click on the "+" symbol in the menu bar to create a new archive.

After creating the new archive version, a unique designation must be made in the "Name" column, recommendation: "Date", max. 8 characters.

In the "Group" column, select whether the respective archive version is to be used for evaluations, e.g. standard report "Development of implementation levels" - to do this, select "Standard Archive Group", otherwise "Simulation".

An explanatory description is to be entered in the column "Description", e.g. "#. Steering Committee".

In the "Editable" column, mark which of the archive versions can be subsequently adapted (default: current archive).

In the "Selectable" column, mark which of the archive versions is displayed/selectable for all users.
To view the archive values, the following steps must be taken:
Select the

AppMod "

Impact

".

Select the "current archive" button next to the Area Selection, then select the desired archive version.
Note:
A backup version should be created at least once a month, e.g. after a steering committee.
Archive versions are retained until they are manually deleted by an administrator. Automatic deletion is not stored.
Archiving also saves user-related settings. It is not possible to view historical values if the authorization level is subsequently increased.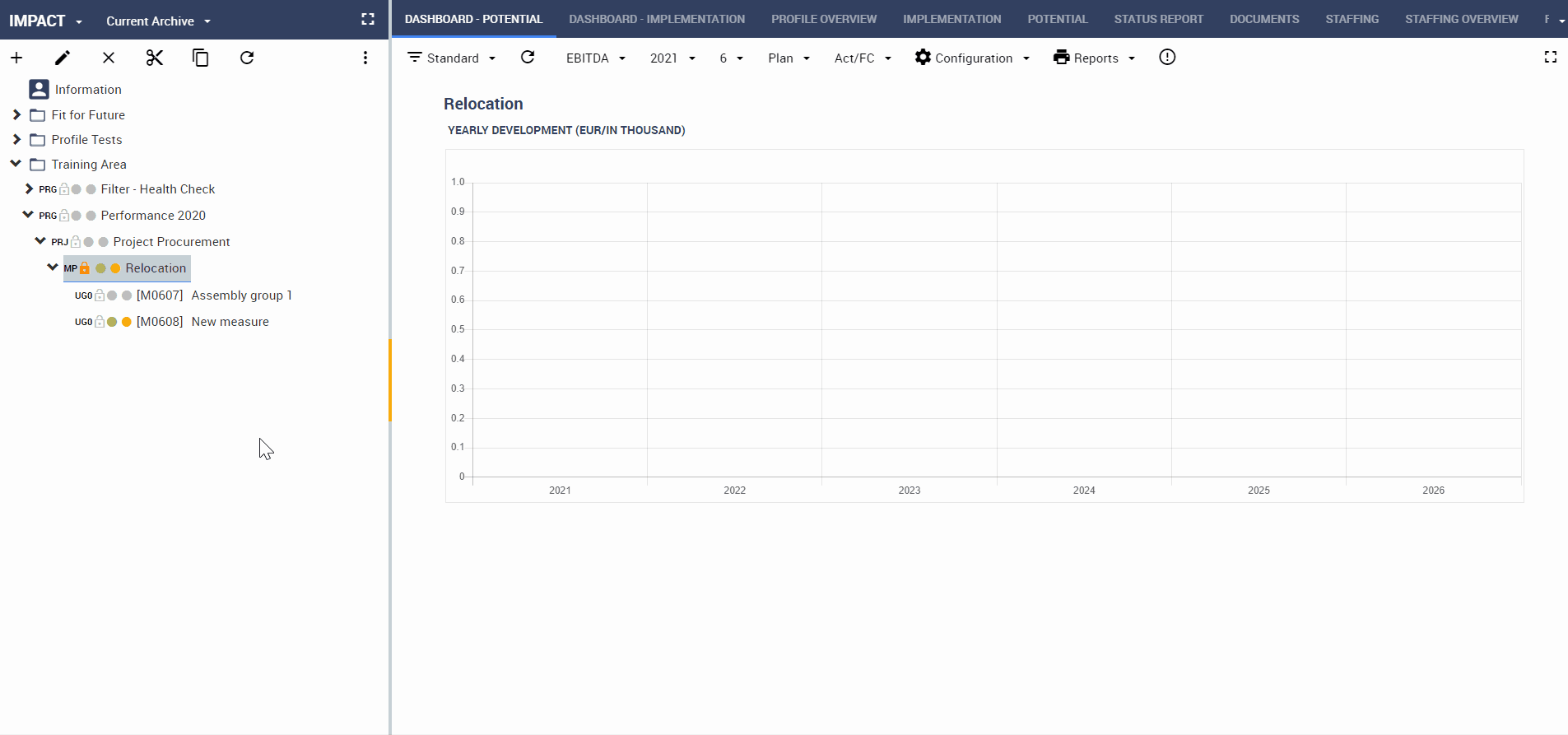 Example: Creating archive values