To create a program structure more quickly, individual measures or even entire projects and programs can be copied in the program tree in impact.
Select the element to be copied by clicking on it and then click on the "copy symbol" (

) in the editing bar. Now select the element under which the element to be copied is to be inserted and click on "paste element" (

) in the editing bar. Confirm the pop-up and update the tree structure (

).
Note:
When copying elements, set permissions and action IDs are not included. These must be set again after copying. Impact thus prevents unwanted read and write permissions from being assigned.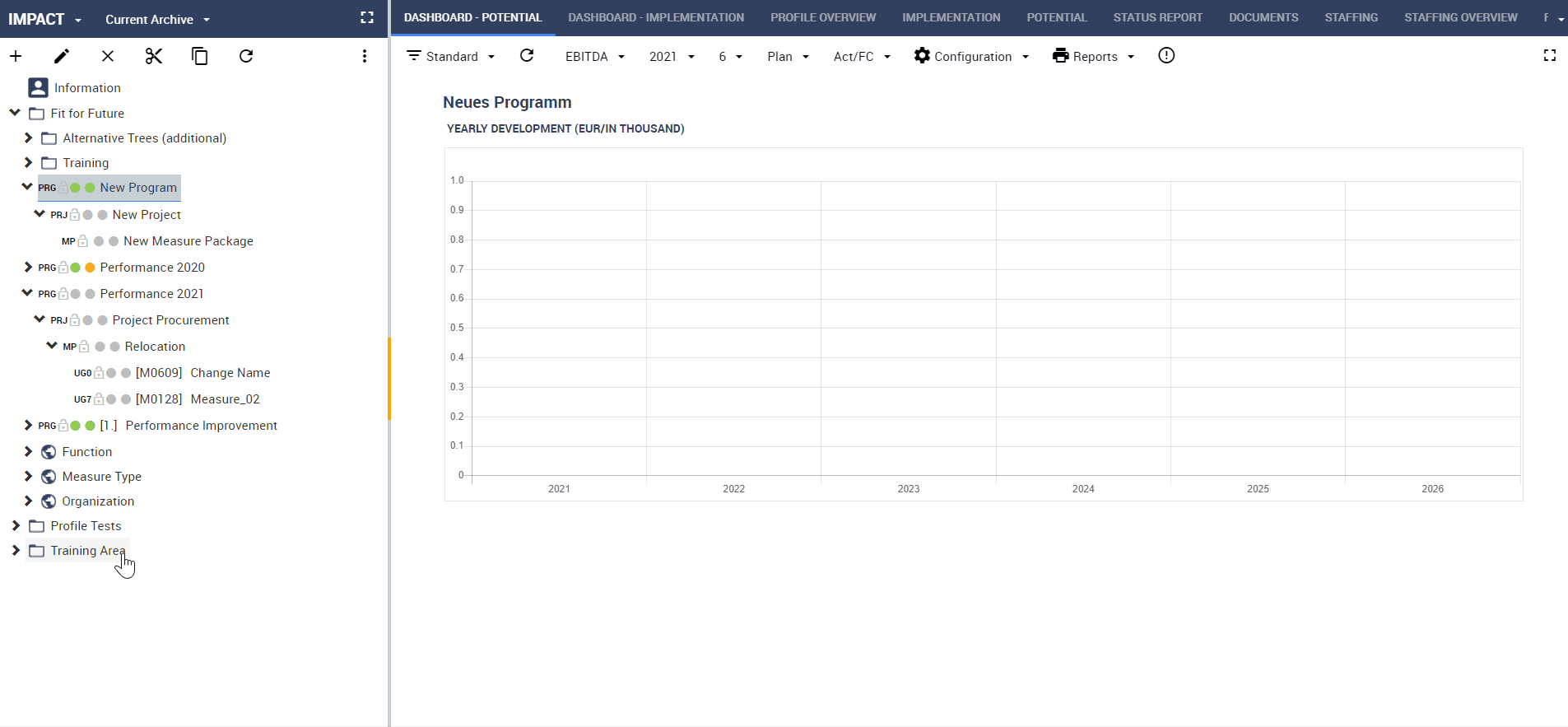 Example: copying elements