impact allows you with the multi-measure export/reimport functionality the download of a single excel file for an infinite number of measures and offline editing of such. Thus, besides working on a single measure offline you can edit as many measures as you wish offline in one file and reimport to impact afterwards.
In the program tree choose the measure package, project or program for which you want to export all measures. Afterwards navigate to the potentials area.
After having made the relevant settings for accounts, value lists and views,

select in the editing bar "selected tree element" and afterwards the functional button

Tools

.

In the now opened pop-up window select "

Export-/reimport (container)

" and

then select "

Export

"

,

to download the file.

Save the file locally to your computer.
In the excel file there is one separate tab for each measure.
Make the desired changes in the white cells (orange cells are not editable).

Go back to

impact

and upload the file via "

Export-/reimport (container)

" and "

Import

".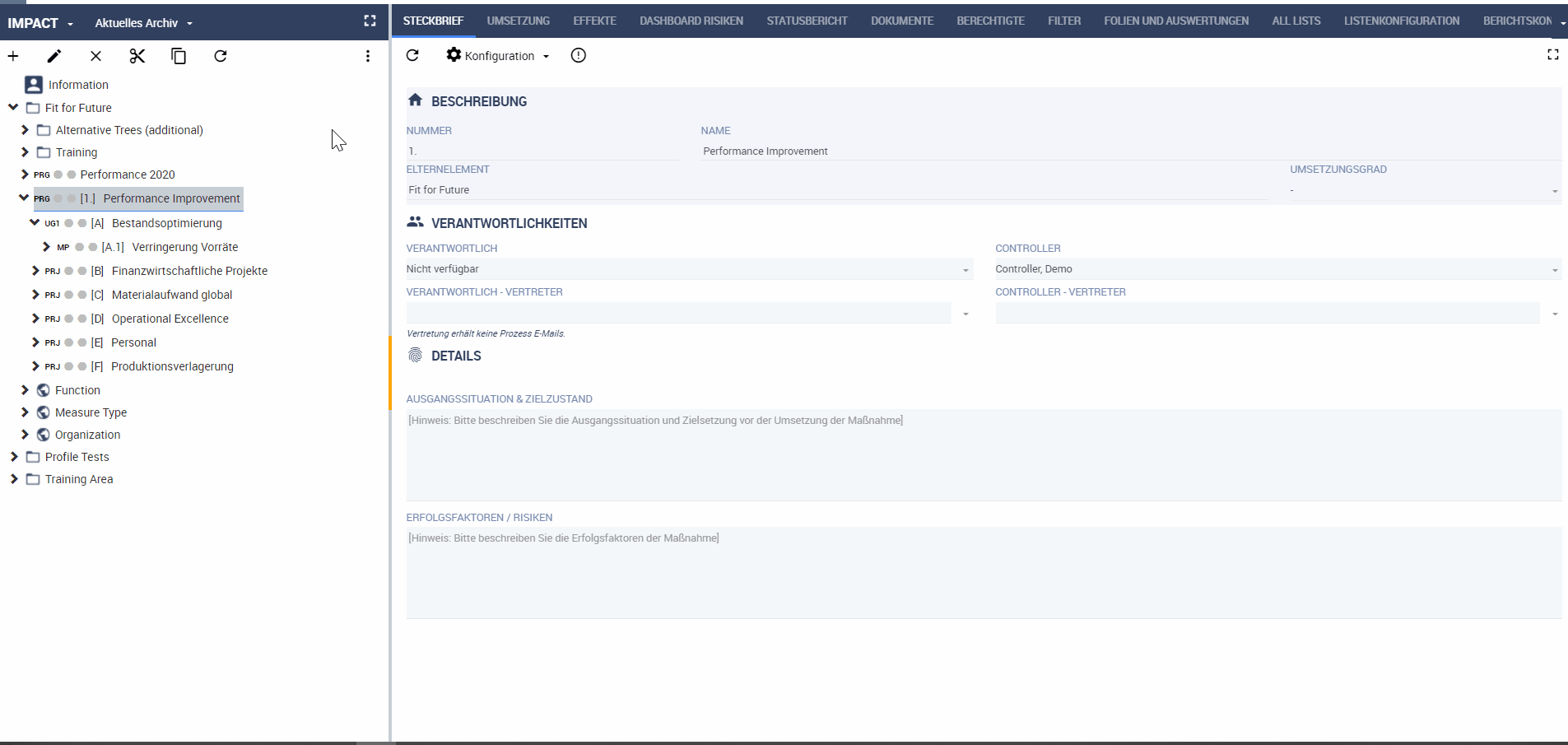 Example: Multi-measure import/export