Maturity Model
The maturity model is used for transparent documentation of the development and progress of program elements:
The development of programs, projects, measure packages and measures is described based on the Degree of Implementation (DoI).
Degree of Implementation (DoI)
Each measure runs through a defined life cycle in impact. Depending on the progress, a measure is assigned a Degree of Implementation (DoI) based on the underlying maturity level logic. There are seven Degrees of Implementation, from DoI 0 (idea) to DoI 6 (completed).
The Degree of Implementation is automatically assigned and updated throughout the measure process. The characteristics of the respective degrees of implementation are shown below: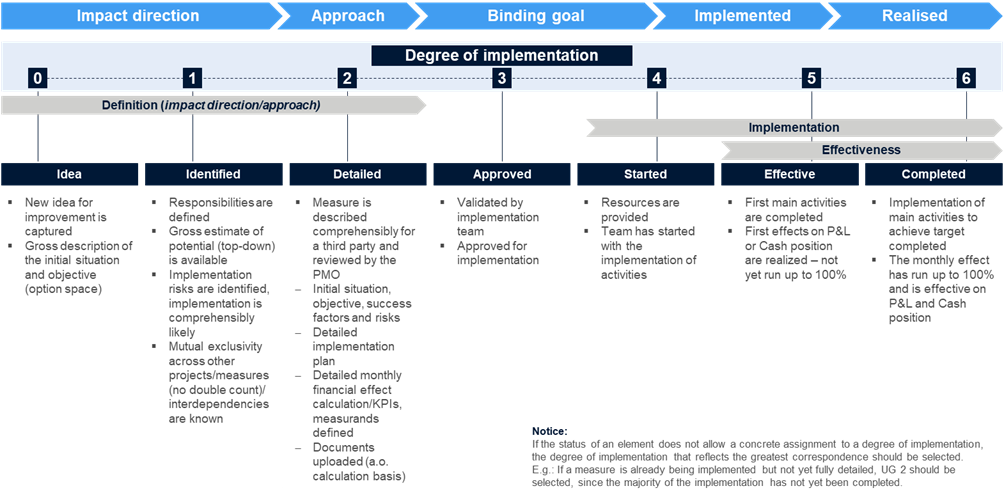 The progress of programs, projects or measure package is also determined based on the Degree of Implementation and must be updated manually as part of the submission process of a Status Report in impact.
The adjustment of the Degree of Implementation is to be made by the responsible person in the "Profile Overview" tab.