You can send emails from impact reminding stakeholders to execute certain tasks. An example is reminding stakeholders to send a Status Report or to execute an approval in the implementation process.
Switch

to the AppMod "Impact

" in the

Area Selection

.
Select the desired element level in the program tree and click the "Filter" tab.
Subsequently, click the letter icon ( ) in the menu bar.

After you have selected your addressee group in the drop-down menu, click on "Apply" and then on "Download".

Outlook automatically opens to compose the email with the respective addressees in the recipient line.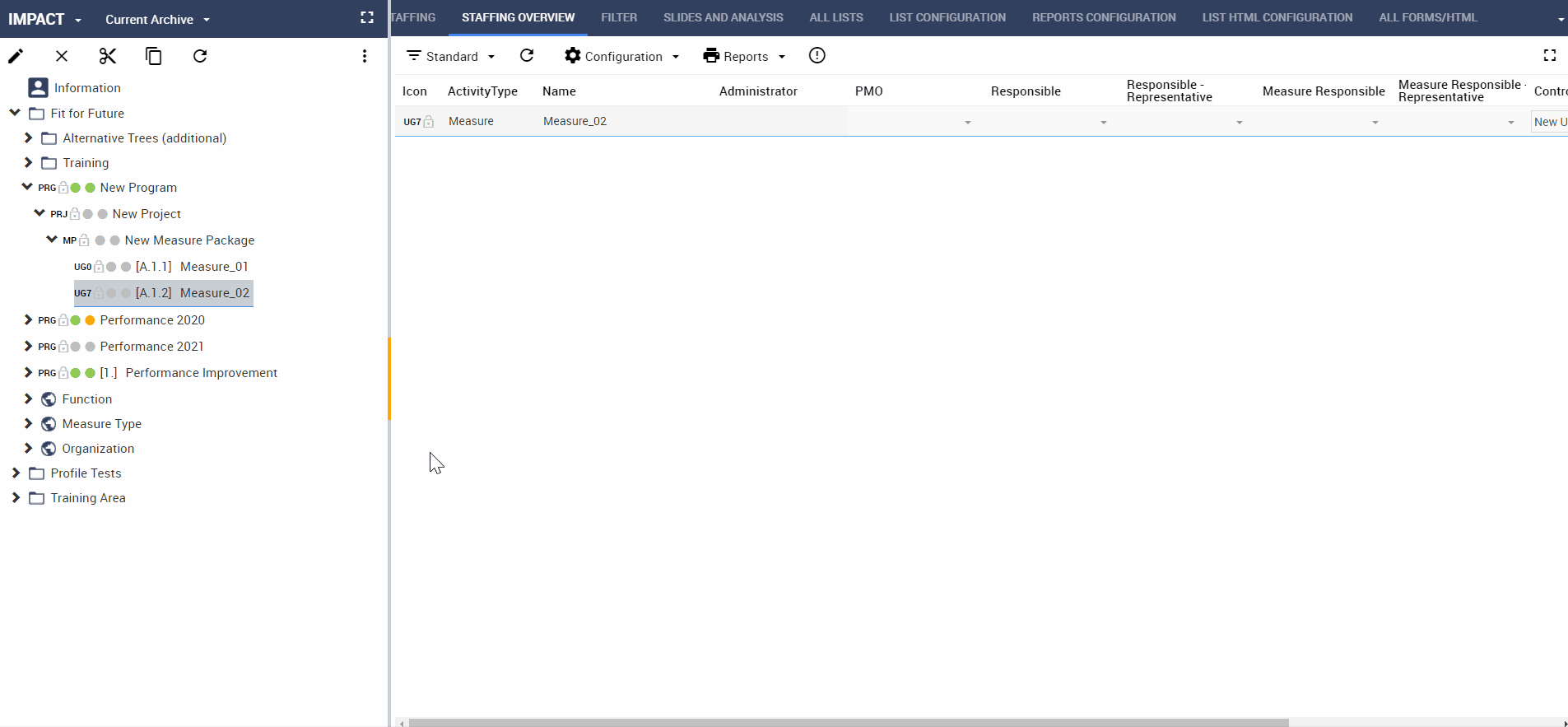 Example: sending reminder mails