If, contrary to initial assumptions, a measure cannot be carried out but should not be deleted, or if there is a possibility that the measure will be resumed later, the PMO can mark the measure in impact as "Interrupted".
You need to perform the following steps:
Switch to the AppMod "Impact" via the

Area Selection

.
Select the tab "

Profile Overview"

.
Click on the term "Status" using the drop-down menu in the area measures ( ).

Choose the option "Canceled".
The measure is now canceled and can no longer be edited by the persons responsible for the measure.
A canceled measure is indicated by the icon

in the program tree.
To resume the Action, proceed in the same way as described in steps 1. to 3. and then select the "Active" option in step 4.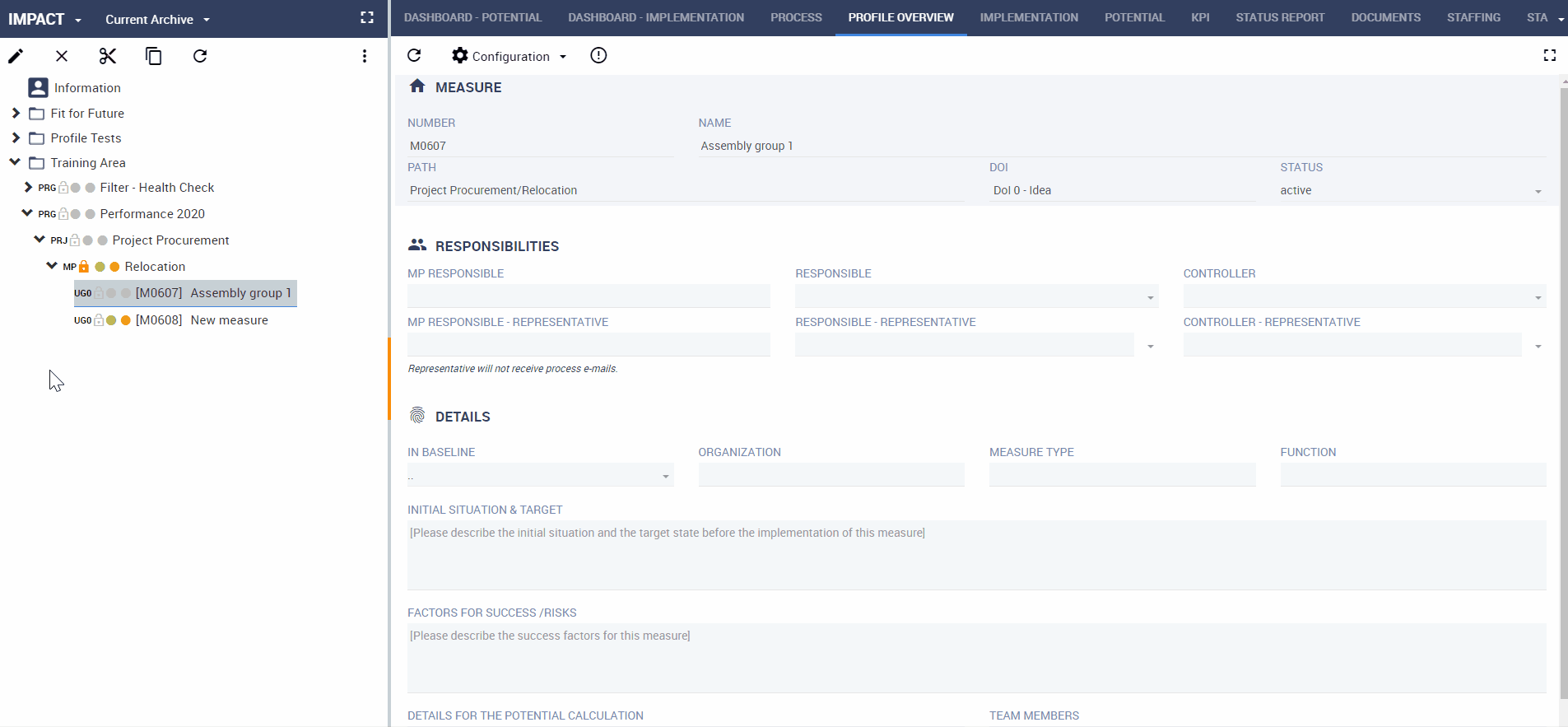 Example: Canceling measures