If a measure is not (can not) be implemented after all, the PMO can cancel and remove a measure. You should perform the following steps:
Select the desired measure in the program tree on the left.

Click "X" in the editing bar and then confirm the pop-up window.
The created measure is completely removed from the program tree.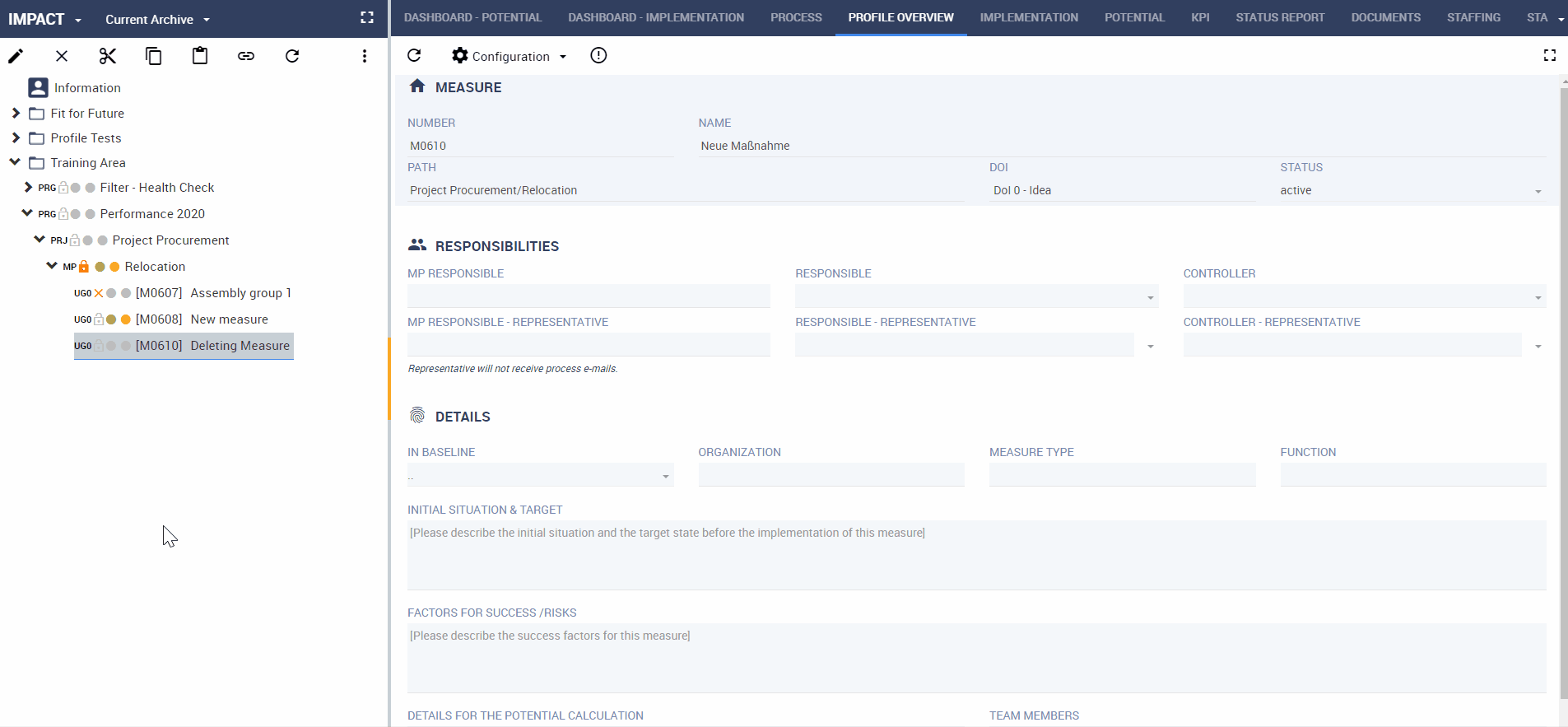 Example: Deleting measures