If you work with different value lists in impact, e.g. Act/FC, Plan and Plan 2, impact supports you especially during the initial filling with a useful copy function.
The initial filling of the timeline for milestones and KPIs should, if possible, always take place in the Act/FC value list. In order to transfer the stored values to the other value lists (e.g. Plan and Plan 2), the PMO can simply copy these values.
To use the copy function, proceed as follows:
Select the the AppMod

"

Impact".
Select the desired programm tree element , click the

"

Implementation"

or

"

Tools"

tab and then on

"

Extras".
In the subsequent selection, you can decide which copy function you want to use, e.g. Copy Act/FC to Plan, Copy Act/FC to Plan 2, etc.
Important notes:
The copy function affects the respective element and all programm tree elements attached to it!
Example: Copying value lists for milestones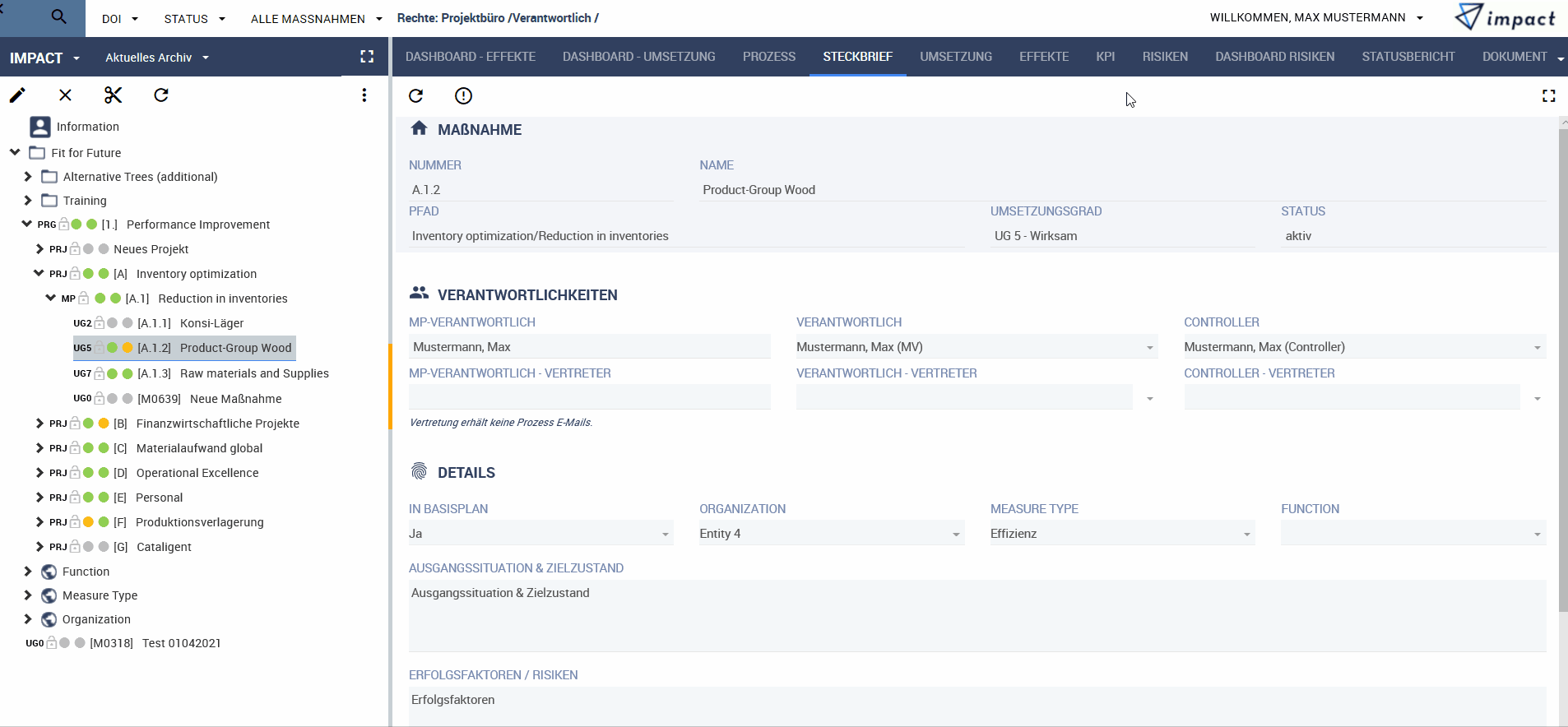 Example: Copying value lists for KPIs