To check which users or groups have which authorization on individual program tree elements, three clear functions are available to the PMO and administrators on the "Authorized" tab.
There are three views that can be selected via the "Selected Activity" item in the top menu:
Selected activity

: Displays all permissions

on

the selected program tree element.

Selected branch

: Shows all permissions

on

and

under

the selected program tree element.

All parent elements

: Display of all permissions

on and above

program tree elements that the selected element with a specific user role can view.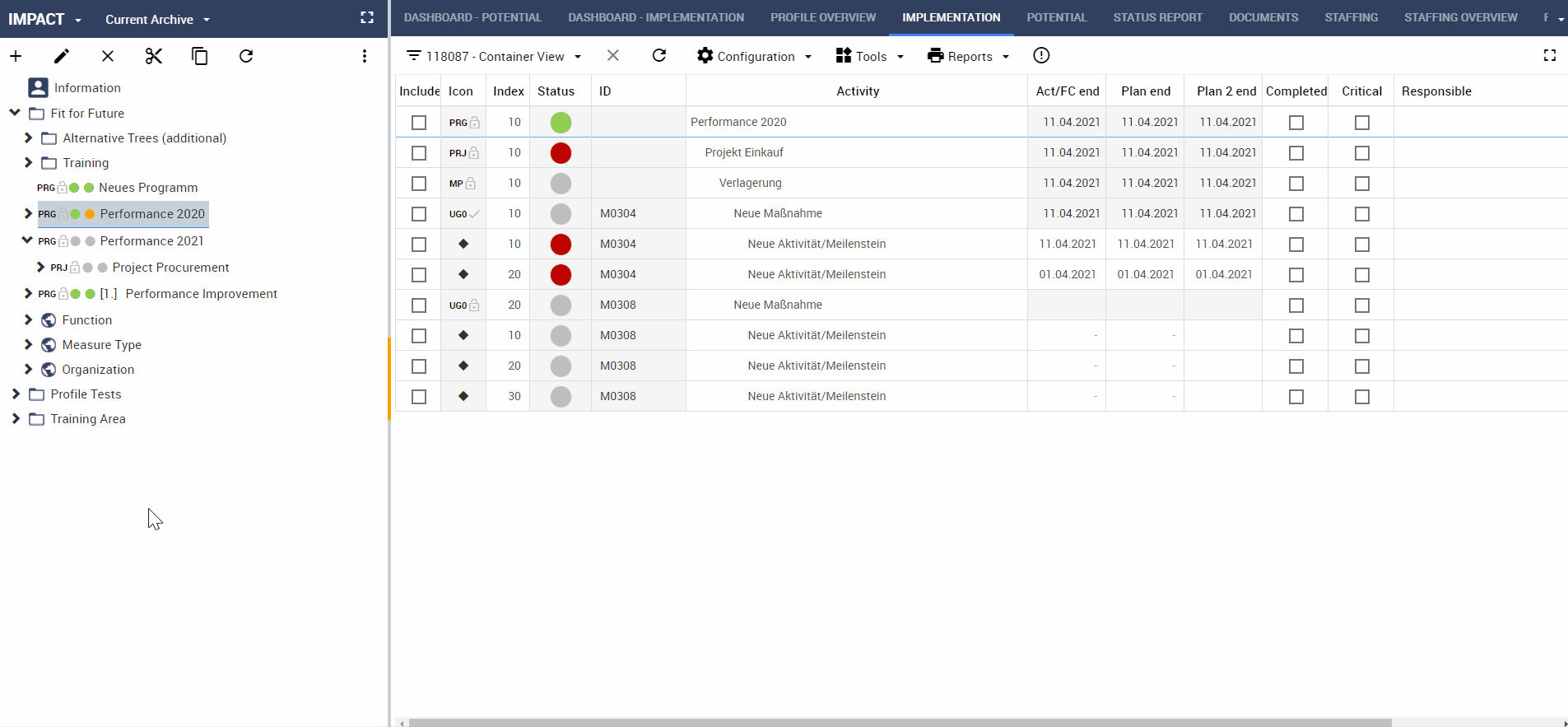 Note:
As a general rule, permissions on a program tree element are inherited by the elements below it. For this reason, users can view all information on lower-level elements without being directly authorized to do so.