As PMO and administrator, you can remove individual users, organisations or user groups from impact.
To do this, you must carry out the following steps:
Selecting AppMod "User Administration" via the Area Selection (top left).

Select the relevant user, organisation and user group in the user tree. Press the "x" symbol (delete) in the editing bar above the program tree.

Alternatively, individual users can also be removed from user groups. Select the desired user group, go to the tab "User groups" and remove the affected user via the "x" symbol.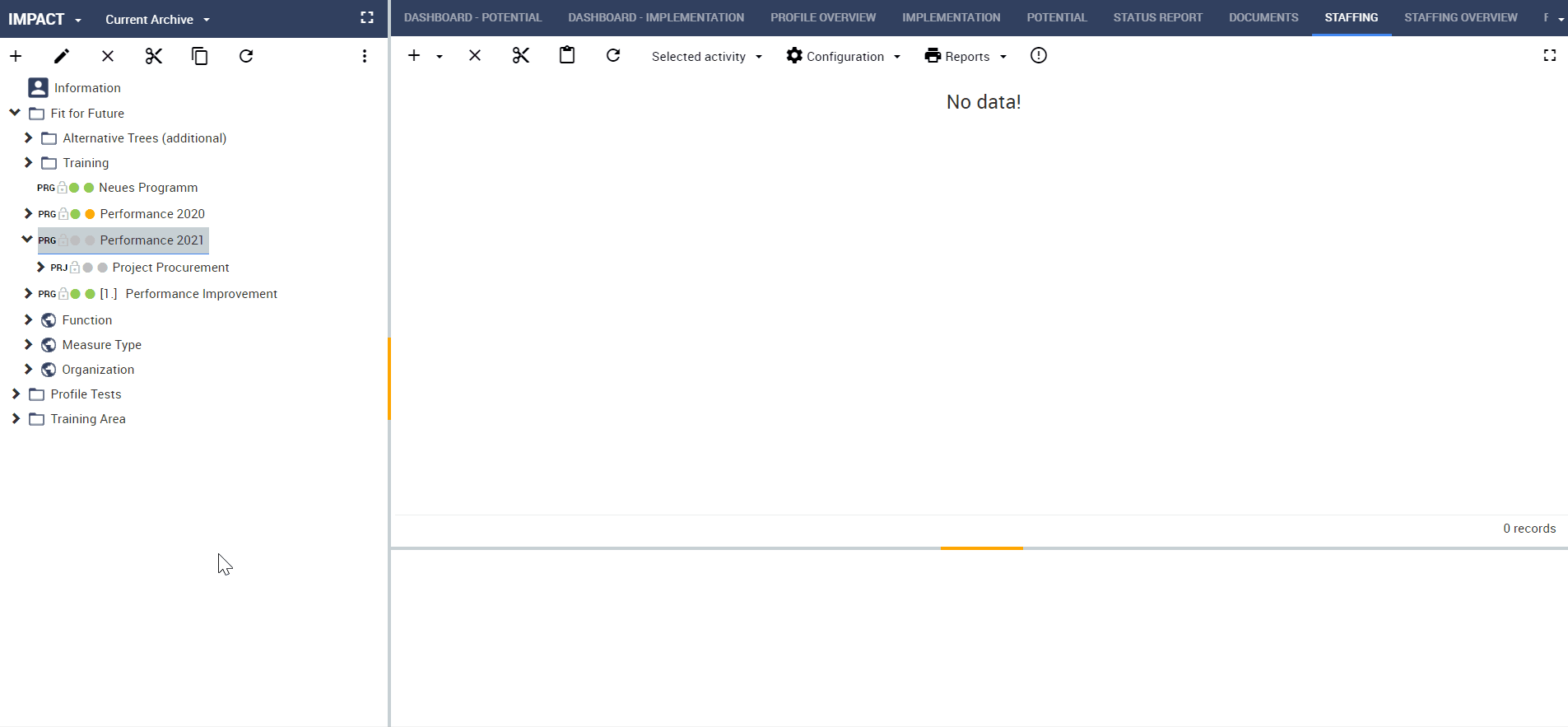 Example: Deleting a single user