As a PMO or administrator, you can create new users as well as groupings of individual users (organisations and user groups) in the AppMode "User Administration".
The creation of a "user group" offers the functionality to dynamize the strictly hierarchical order of the element "organisation" and to group users from different "organisations".
Steps to create a user group:
Select AppMode "User Administration" via the

Area Selection

(top left).

Mark an existing organisational element in the user tree.

Click the "+" symbol in the editing bar above the user tree opens a selection field. By selecting "User group", a new element "User group" is inserted below the previously selected element.

Assign a unique name to the user group.

In the "User groups" tab (right-hand area), individual users, but also organisations, can now be assigned to the user group by selecting the "+" symbol.
In the AppMode "Impact", the desired permissions of the user group on a folder, node or measure can be stored via the tab "Permissions" (

assign permissions in the program tree

).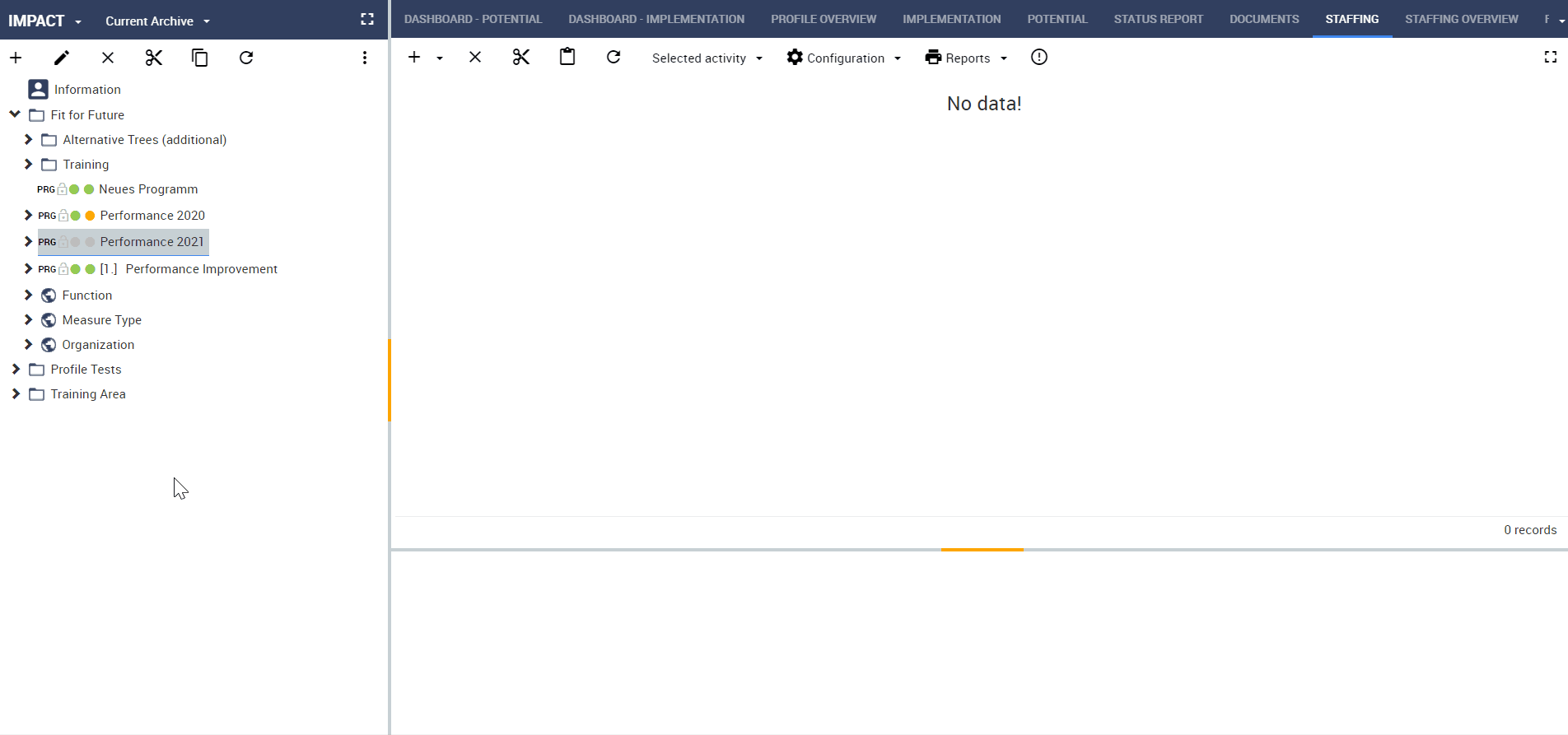 Creating an user group